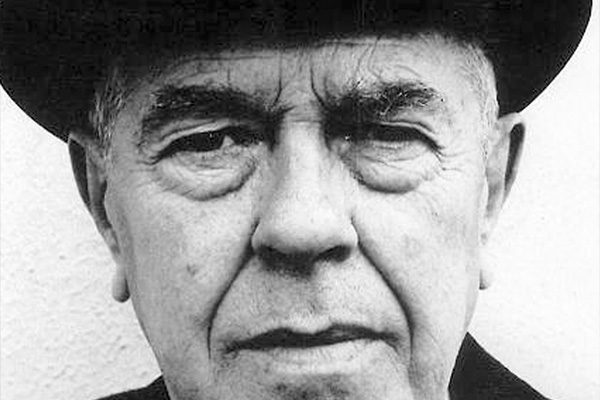 RENE MAGRITTE (1898-1967) : PAINTER – PHILOSOPHER - POET
Magritte is a surrealist painter of universal importance. In 1922, he becomes a publicity-designer. In 1923, he sees paintings by Giorgio de Chirico, which mesmerize him. In 1925, he reads the Surrealist Manifest of André Breton. From 1927 till 1930 he lives Paris, where he meets all the surrealist painters and poets. In 1930, he returns to Brussels, where he lives and works till his death in 1967.
His themes are philosophical questions and poetical images. He is not in the least interested in the plastic qualities of painting, but only in painting strong ideas and images. He invents absurd images and paints them in a dry realistic documentary style. This combination intrigues, charms and unsettles the viewer. He surprises the world with the freshness and poetry of his ideas. By 1940, he had developed his major themes, which he keeps on painting in many variations till his death, with an ever growing plastic virtuosity and formidable technique.
An exploration of this creative painter with an incredibly free spirit