"DO WOMEN HAVE TO BE NAKED TO GET INTO THE MUSEUM ?  50 WOMEN ARTISTS BETWEEN 1850 AND 2020".  
Published by Lanno on 10.3.2022 (272 P. in Dutch)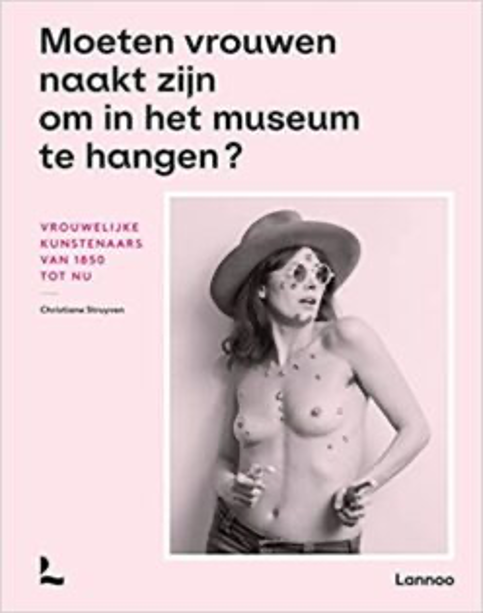 This book presents fifty important international women artists between 1850 and 2020. In five chapters, it relates the major socio-political changes in society, the important new artistic currents and la condition feminine during the past 170 years.
The first chapter presents women-artists in Paris 1850-1890, amongst others,  Berthe Morisot, Mary Cassatt and Camille Claudel. The second chapter shows international modernist artists, active between 1900 and 1940, such as Sonia Delaunay, Ljubov Popova and Georgia O'Keeffe. The third part tells the story of women artists in New York 1940-1970 (Joan Mitchell, Yayoi Kusama, Lee Krasner and Alice Neel). The fourth chapter focuses on feminist artists 1970-1990 in New York and Los Angeles. Their art is far less well known but forms the basis of contemporary art. The last chapter describes international contemporary artists such as Marlene Dumas, Marina Abramovic, Tracey Emin and Julie Mehretu. 
"Christiane Struyven takes fifty female artists out of the maquis in a most convincing way. She pleads they deserve massive rehabilitation in the history books".  De Morgen 
"An impressive book which condenses nearly two centuries of art history into 270 pages of stirring mix of word and image".  Openbaar Kunstbezit in Vlaanderen
"An excellent survey of the female artistic panorama 1850-2020" Cutting Edge Books
"This book contributes in a significant way to make great women artists better known".  Het Parool, Nederland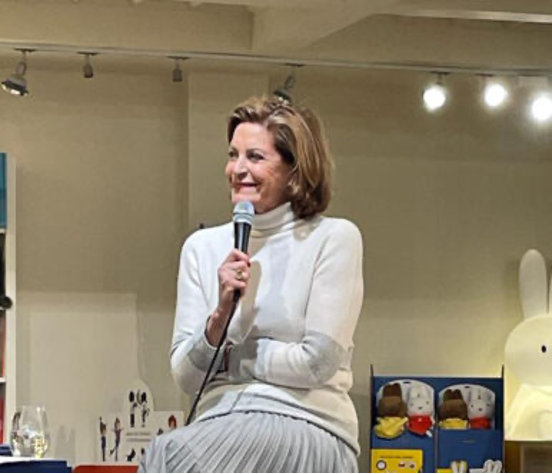 Bookpresentation in bookstore "t'Stad Leest" 
 Antwerp, 10.3.2022